Home
>
The Delvaille Gallery
The Delvaille Gallery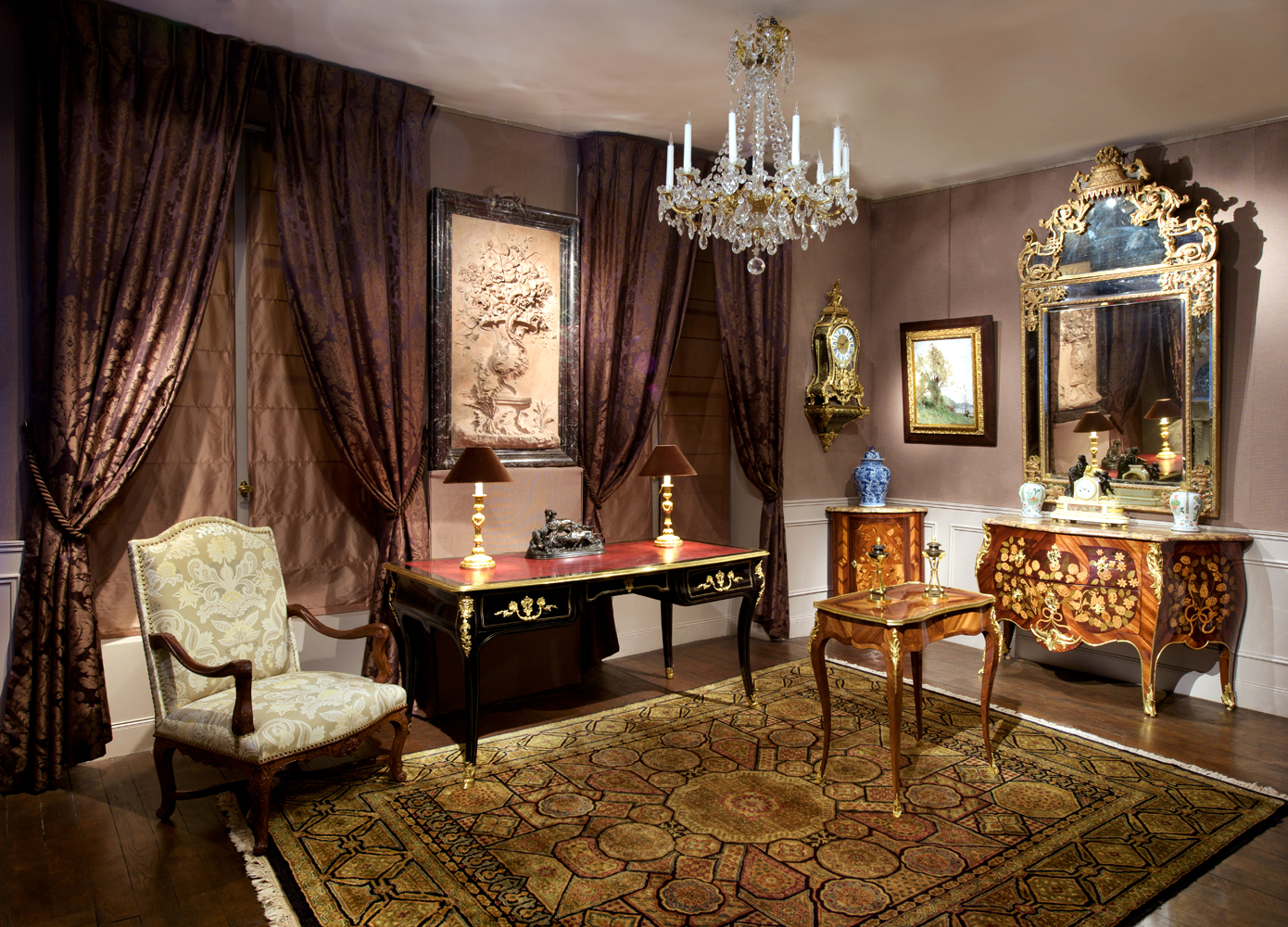 Our gallery has been at 15 rue de Beaune in the 7eme arrondissement in Paris since 1955. Founded in 1869, the gallery has stayed independent and family run. Olivier Delvaille inherited a business that has been passed down through his family for four generations. With the utmost rigor, we select paintings by major artists and furniture of the 18th century. Having two specialties allows us to create an atmosphere that we would want to live in. Our reputation has been built from honesty and proficiency. Through this we have been able to develop a strong relationship with our clients.
French furniture of the 18th century is our true passion. We offer from the Louis XIV, "Regence", Louis XV, and Louis XVI periods a selection of furniture, chairs, and art objects.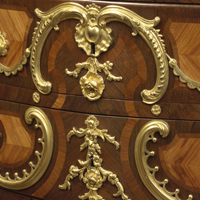 When we select objects to buy, we make sure they are authentic and in excellent condition. However, these objects need to fit a certain criteria. Today, furniture from the 18th century that is in average condition does not interest buyers anymore, and even brings down their value. This is why common and practical type furniture does not appeal to us. We have made the conscious decision to only present very high-quality pieces. Our pieces are a safe investment because they retain their value if one wishes to resell. Also, our clients can have the pleasure of surrounding themselves with aesthetically pleasing objects.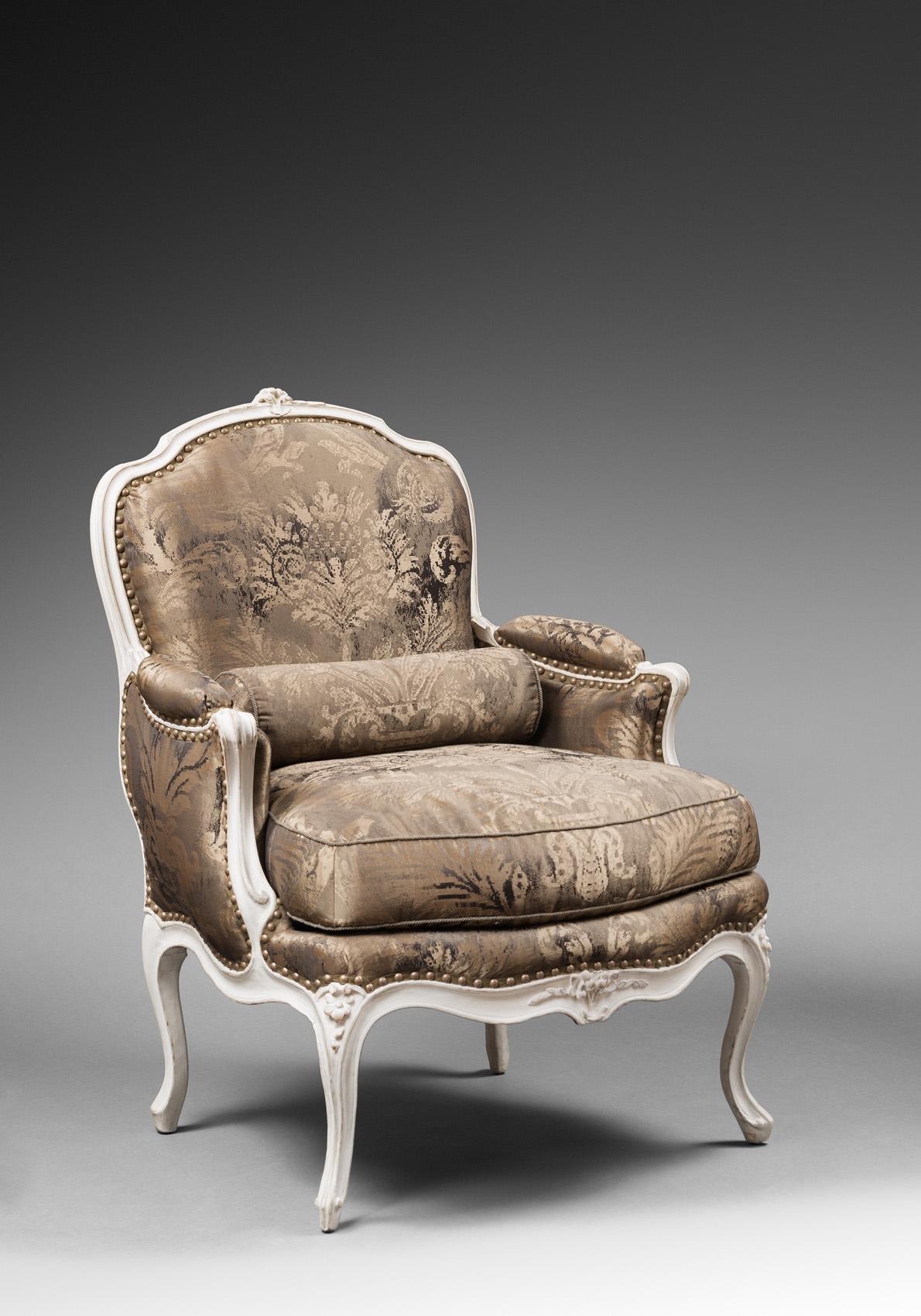 Our selection of objects is based on our expertise and honesty. Unfortunately, it is becoming rarer for art dealers and auction houses to abide by those two things anymore. The ability to differentiate typical classical furniture, from a piece that is a work of art, exceptional, and was commissioned by someone, is by having years of experience. With this knowledge, we are able to recognize the correct proportions, perfect curvature of an armrest, the excellency of the engraving on a bronze, finesse of a marquetry in precious wood, etc.
When it comes to restoration, we only work with the best specialists. Cabinetmakers, chair-makers, engravers, upholsterers, gilders, lacquerers, and marble-makers are used by us only when it is needed. They keep in mind the artistry and delicate nature of each piece. We carefully selected them for their excellence as well as the sustainability and reversibility of their work. These artisans are able to restore these pieces back to the original state that they were in the 18th century. We never buy furniture that is too deteriorated to fix, or that the majority of a piece is made up of unoriginal parts. We respect the ethics of our profession by only restoring pieces to better the use and maintenance of the object.
_________________________
Our second specialty is French figurative paintings from the middle of the 19th century to the first couple decades of the 20th century. In France, during this period, artistic creation was thriving and flourishing more than ever. Authenticity is the first thing we check for and we never buy a piece of art if it is outside of our area of expertise.
In the middle of the 19th century, Naturalism and Orientalism paved the way for Modernism. We have always offered paintings from the most distinguished art schools. The Barbizon School is especially known for producing many landscape paintings. However, we are only interested in significant and prominent works of art.
We also like academic and historical paintings. The great artists that painted academic and historical subjects have many pieces that are shown in the most famous museums. The artists are usually not known to the public, which then makes the price of their artwork very interesting to us. However, Impressionism overshadowed academic and historical paintings. The artists that participated in the impressionist movement have international recognition. Many French painters were involved and they left behind numerous beautiful and affordable paintings. The artists that painted these different art subjects went to art schools that taught them the highest quality of drawing until the early 20th century. After 1890, French and European paintings transformed and went into many different directions including: Pointillism, Fauvism, Symbolism, Post-Impressionism, Les Nabis, etc. We are interested in all of these movements and only select paintings according to our taste. Aesthetic, color, composition, and balance are the main things we look for when we are searching to buy a painting.
"A composition is the result of the arrangement of lines, masses, colors, and shapes, which are defined by the painter to direct the viewer's attention towards the painting and so that he convey his aesthetic message in the best way possible." -Vidal de Rueda
We do not buy paintings according to the artist's name. Even the most famous painters created mediocre pieces of art. Our expertise lies in the deep knowledge we have for each one of the artists that are at our gallery. When choosing a painting we make sure the artist: selected a subject in which they excelled, the best time period of their career, were able to showcase their technique, a marvelous composition, etc. In short, we look for compositions that have exceptional characteristics. Finally, we guarantee a perfect state of conservation and a high level of restoration when it comes to our paintings.
Our philosophy
"We buy what we would want to keep"